Discover more from Decoding Bio
your guide to the latest in tech x bio
Over 6,000 subscribers
BioByte 015
ownership in generative AI, FDA-approved drugs in 2022, large-language models for medical education, viral exposure and neurodegeneration, IP in in vitro gametogenesis and more!
Welcome to Decoding Bio, a writing collective focused on the latest scientific advancements, news, and people building at the intersection of tech x bio. If you'd like to connect or collaborate, please shoot us a note here. Happy decoding!
---
It's great to be back! After an exciting and hectic JPM, we're happy to return to our weekly round up to share what's new in world of tech and bio.
But that's not all. After our decentralised tech-enabled team offsite that happened over Zoom from our childhood bedrooms during the break, we have committed to several new projects that we can't wait to share. As always, if you'd like to collaborate in one of these please do message any of us.
Happy decoding.
What we read
Blogs
Biology Breakthroughs of 2022 [Codon, Niko McCarty, 2022]
In his last post of the year, Niko recaps the breakthrough advances made in biology in 2022. While he highlights notable advances such as progress towards building a synthetic cell, a new approved gene therapy for hemophilia, and advances in xenotransplantation, he refreshingly points out that science is getting harder and we should be moving quicker. Harder not because technology isn't advanced enough but because the infrastructure and processes around doing good science are not always conducive to efficiency. It's an interesting question that has surfaced a lot recently—how can we change institutional practices to better support scientific advances.
2022 FDA approvals [Asher Mullard, Nature, 2023]
The FDA's Center for Drug Evaluation and Research (CDER) approved 37 novel drugs in 2022. Of these, 41% were BLAs (biologics license applications) and 59% were NMEs (new molecular entities). This is a drop from the highs in the past 5 years.
Some additional insights from the review:
27% of the CDER-approved drugs were for use in oncology

Approval numbers for dermatology saw the largest increase in 2022 out of any therapeutic area vs its 5-year average

Antibody-based therapeutics accounted for 30% of the approvals

BCG predicts an increase in the average peak sales of 2022's CDER's and CBER's approvals to $1.6 billion (14% over the longer term average)

Regulatory rulings highlight the rise of gene therapies
Who Owns the Generative AI Platform? [Matt Bornstein, Guido Appenzeller, and Martin Casado, A16Z, 2022]
In the exploding space of generative AI, who stands to capture the most value: companies building the infrastructure (cloud providers and hardware manufacturers), algorithms that power AI products, or applications that integrate algorithms into a user-facing product? Historically, tech companies that own the end-user capture the most value, but things may play out differently in generative AI. Given the computational needs of LLMs (GPUs/TPUs, cloud hosting, etc), infrastructure providers are well positioned to capture the most value. For example, the authors estimate that 10-20% of total revenue in generative AI today goes to cloud providers. 
Specifically for bio and healthcare, we propose an additional stakeholder well positioned to capture value in generative AI: owners/generators of proprietary datasets. Generalist tech use cases like text or image generation require relatively commoditized data publicly available on the internet. In bio/healthcare, however, the scale of data available is orders of magnitude lower, and therefore the owners of proprietary datasets that can be used for fine-tuning of foundation models will be well positioned to build long-term advantages. 
The AI writing on the wall [Editorial, Nature Machine Intelligence, 2023]
This editorial by Nature is a call to action to create new guidelines for the use of generative AI tools such as ChatGPT in scientific writing. ChatGPT's ability to produce authoritative-sounding content and text in different styles will make plagiarism detection near-impossible. Whilst there are programs such as GPTZero that can detect ChatGPT-generated text, LLMs will continue to develop and these programs will fall behind. There are also concerns with the LLM harboring bias from its training data. Whilst there might be some claims that are exaggerated in the media, ChatGPT has already redefined the practice of essay writing assignments.
Academic papers
Performance of ChatGPT on USMLE: Potential for AI-Assisted Medical Education Using Large Language Models [Kung et al., 2023]
ChatGPT passed the US Medical Licensing Exam (USMLE) for the first time this week. In this pre-print co-authored by Morgan here at Decoding Bio together with the team at Ansible Health, a health tech company founded by Jack Po MD/PhD previously of Google Brain, researchers demonstrate the compelling performance of GPT-3.5 on clinical reasoning tasks.
Why it matters: The work here is interesting – not because it suggests AI is going to replace doctors anytime soon, but because it reflects high performance of foundation models like ChatGPT on clinical corpora, and the USMLE is a useful proxy for such conclusions. Impressively, the performance of ChatGPT eclipsed that of domain-specific foundation models such as PubMedGPT, an LLM developed at Stanford trained exclusively on biomedical abstracts. The team thinks that generative models could play a role in augmenting differential generation for physicians as well as automating the bloated back office of the healthcare industry.
Experience-dependent plasticity of gustatory insular cortex circuits and taste preferences [Science Advances, Schiff et al., 2022]
This fun paper examines how taste preferences in adulthood might be influenced by early experiences with food (ie. what your first foods are). The authors of this study exposed weanling mice (mice that are under 31 days old and have been weaned) to various solutions via drinking bottle. The solutions included different concentrations of sucrose, citric acid, and salt. During the experiment, the mice showed a preference for sucrose over salt and citric acid, both compared to water, an observation that continued over time. The authors also found that calories play a role in the experience-dependent modulation of sucrose preference after finding no significant shift in taste when the solutions were replaced with calorie-free versions. Factors such as taste, olfaction, and calories (post-ingestion effects) were all shown to affect taste preference and modulate the postnatal development of gustatory cortical circuits (the part of your cerebral cortex associated with taste). 
Virus exposure and neurodegenerative disease risk across national biobanks [Neuron, Levine et al., 2022]
Why it matters

: A lot of data, anecdotal and scientific, points to links between viral infection and chronic illness. This study examines the link between viral infection and neurodegenerative diseases in particular, contributing to a growing body of evidence that infectious disease can contribute to disease burden long-term. 
Scientists have recently confirmed that the anecdotal link between EBV (epstein-barr virus) infection and the onset of multiple sclerosis does indeed have some scientifc basis. Newer studies with long-COVID patients also point towards long-term damage from viral infection, often related to neurodegeneration.
The authors of this study used publicly available data from the UK Biobank and FinnGen project (Finnish biobank) to examine associations between viral exposure and neurodegenerative disease (including Alzheimer's, ALS, dementia, and Parkinson's). The results are shocking. They found 45 statistically significant associations between a virus and neurodegenerative diseases with the FinnGen data and replicated 22 of those associated with the UK Biobank data. The biggest link was that between viral encephalitis and Alzheimer's disease—5.9% of people with viral encephalitis developed Alzheimer's while the average prevalence in that population is 3%. Several types of influenza were linked with dementia. Interestingly, the researchers also found that the increased risk for neurodegeneration persists years after initial viral infection. While there are likely several confounding factors at play here, the potential links between viral infection and chronic illness should not be ignored. We think it will be an increasing area of research for disease management and public health initiatives. 
Intellectual Property and Assisted Reproductive Technology [Cyranoski et al., Nature Biotechnology, 2022]
Why it matters

: New assisted reproductive technologies such as in vitro gametogenesis are stirring up questions on IP, patent protection, and exclusivity in what has historically been an unregulated field with virtually no patent coverage. IP considerations are expected to affect price, access, regulation, and the development of new IVG and fertility technology.  
In vitro gametogenesis—creating babies with eggs and/or sperm from undifferentiated human cells—is inching closer to reality every day. At a commercial scale, such technology would fundamentally change the way humans reproduce. This brings up the question of intellectual property and patent protection. A new way to reproduce brings about new reagents, new processes, and new products. It is an entirely new technology. Historically, assisted reproductive technologies, IVF being the most notable one, have not pursued much IP control and saw quicker adoption, arguably at the cost of regulatory oversight. WIth IVG threatening to upend the status quo, intellectual property becomes an entirely new discussion. This Nature feature walks through the pros and cons of patent-protection in the context of IVG, the current lay of the land, and what can and cannot be patented when it comes to gametes.
"Technologically, IVG is far more complex than IVF. Also, as discussed above, it appears that IVG may be subject to greater regulatory scrutiny than IVF. These two factors could drive up the cost of IVG innovation, suggesting that patent incentives might be helpful to advance the technology to commercialization. This being said, it is unlikely that IVG, even if regulated, will require the amount of capital necessary to bring a new small-molecule drug, biologic or gene therapy to market. Thus, the lengthy period of patent protection for a technology such as IVG could unjustifiably increase costs and limit access to this potentially transformative technology."
What we listened to
Dr. Euan Ashley is a pioneer. In 2010, he led the team that conducted the first clinical interpretation of a human genome, and he holds the record for the world's fastest genomic diagnosis. He even has a Guinness World Record to prove it. In this wide-ranging discussion, Dr. Ashley shares the stories behind these feats, his experiences applying artificial intelligence to genomics and to cardiology, and his views on whether and how AI will change medicine.
With the 2023 J.P. Morgan Healthcare Conference drawing to a close, we look back on the biggest news of the meeting, what it means for the year in biotech ahead, and whether the industry's biggest annual gathering might finally have outgrown its host city.
Notable deals
'As the market has turned': Enveda secures $68M to move revised pipeline into the clinic in 2023.
BioNTech buys out AI partner InstaDeep for $440M in bid to become 'technology company'
Parallel Bio Secures $4.3 Million Seed Round to Accelerate Drug Discovery through Human Immune System in a Dish
In case you missed it
5 Bio Predictions for 2023 [Decoding Bio, 2023]
What we liked on Twitter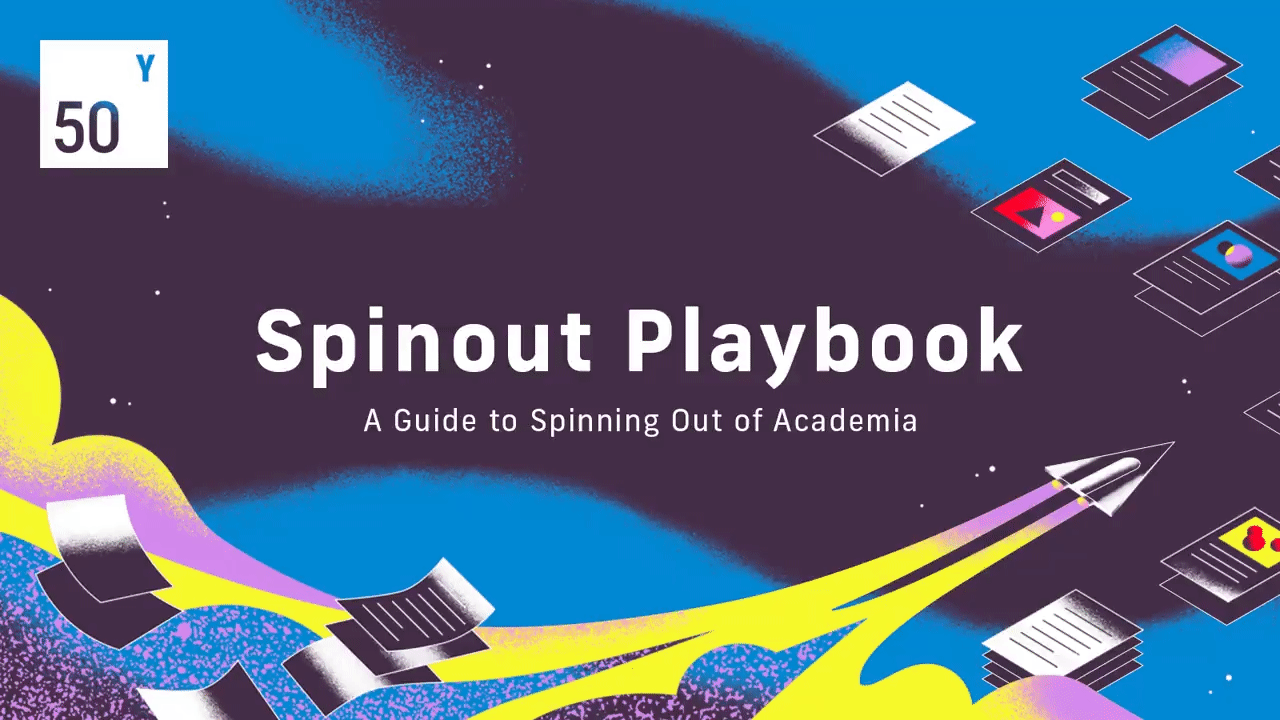 Events
Bits in Bio: January Meetup [25th January, NYC]
We survived the darkest part of the year; Let's drink up and talk shop!
South Park Commons TechBio Forum [Apply today, SF]
This 8 week marquee forum will tackle some of the most exciting fields of biology and how software engineering can help achieve breakthroughs in things like protein folding, CRISPR, and longevity. We'll also cover how "TechBio" differs from conventional biotech enterprises. The sessions will be based at SPC's San Francisco office, with some weeks also being accessible for remote participants. SPC is allocating a few slots for non-SPC members. Please apply by EOD Tuesday, Jan 24
2023 BIO CEO & Investor Conference [February 6-9, 2023, NYC]
Now in its 25th year, the BIO CEO & Investor Conference fuels the biotech industry as a premier event for C-Suite leaders and the investor and banking communities, focused on established and emerging publicly traded and select private biotech companies.  This year, it's easier than ever to be a part of CEO. There will be two days of in-person meetings in New York, Feb 6-7, followed by two days of virtual partnering; giving you access to the best opportunities to grow your business from wherever you are.
Field Trip
---
Did we miss anything? Would you like to contribute to Decoding Bio by writing a guest post? Drop us a note here or chat with us on Twitter: @ameekapadia @pablolubroth @patricksmalone @morgancheatham @ketanyerneni